BTS's J-Hope releases single 'MORE' ahead of his solo album, apologises to ARMYs in a heartfelt note – Times of India
BTS' J-Hope who will be releasing a solo album
jack in the box
Released on July 15, the single titled "MORE" from the album was released on July 1st. While ARMYs went crazy over the new track from J-Hope, the Septet member shared a heartfelt note on the fan community app where he apologized to ARMYs around the world.
BTS released their anthology album 'Proof' last month and it has been topping the charts ever since. Then on the occasion of their ninth anniversary celebration, they announced a focus on their individual projects as they took a break from group activities. This came as a shock to the fans, leaving them confused with no choice but to accept the band's decision.
While, time and time again, the members of the group were interacting and comforting the fans, J-Hope also came to express his gratitude and apologies to the ARMYs for having released his single from the upcoming album.

On the night of July 1, J-Hope shared an honest post on the official fan community app, which read: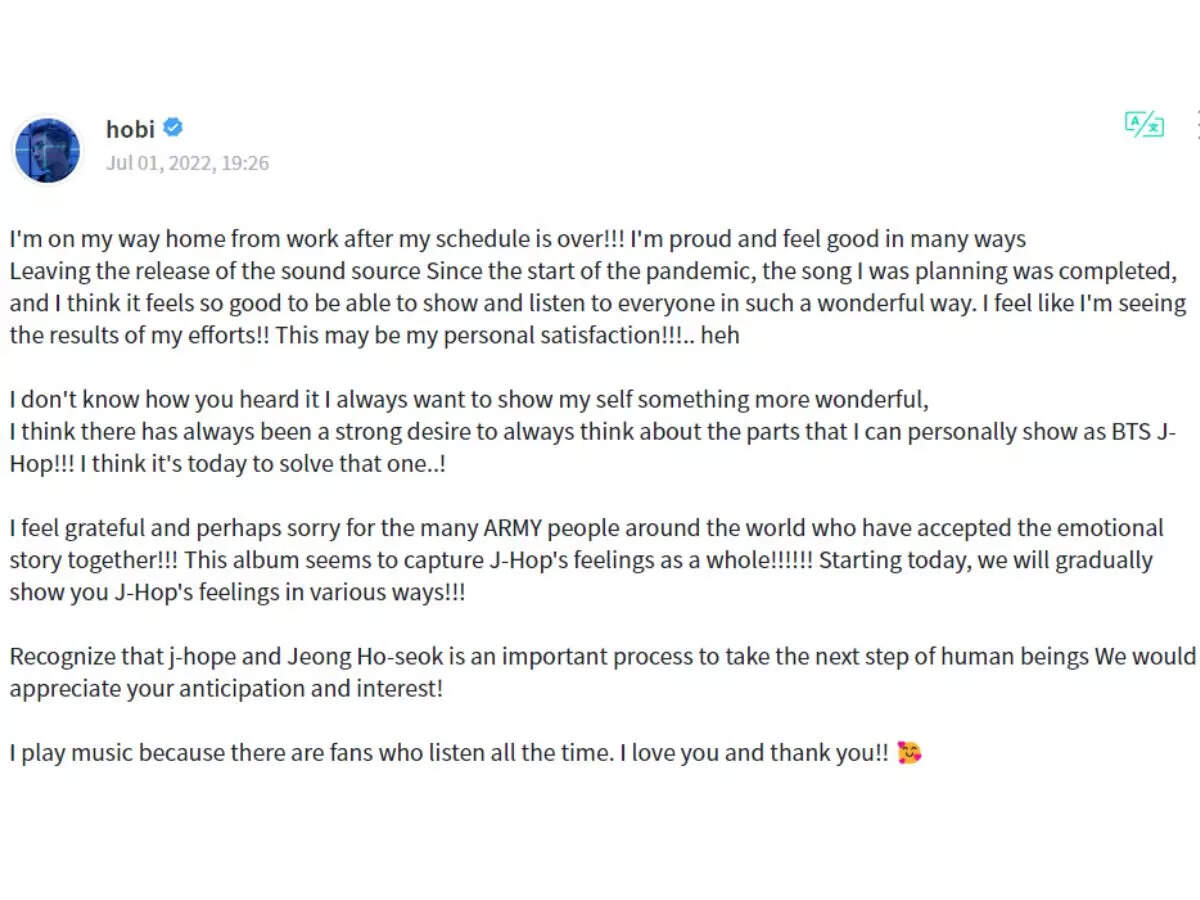 Seconds later, the comment section was filled with words of appreciation and support from fans. Meanwhile, J-Hope is also preparing to headline the Lollapalooza Festival in Chicago on July 30, following the release of the album "Jack In The Box". While BTS was on a hiatus, the members were making an unofficial appearance and even releasing their digital game "In The Seom" available to fans around the world.