Kangana Ranaut talks about standing up to bullies; says you should turn villains in your life into comedians – Times of India
Kangana Ranaut
She recently shared a video from her old interview where she was seen talking about how she tackled bullying and humiliation in life. She also talked about using those experiences as fuel to ignite her ambitions.
Check out her post here: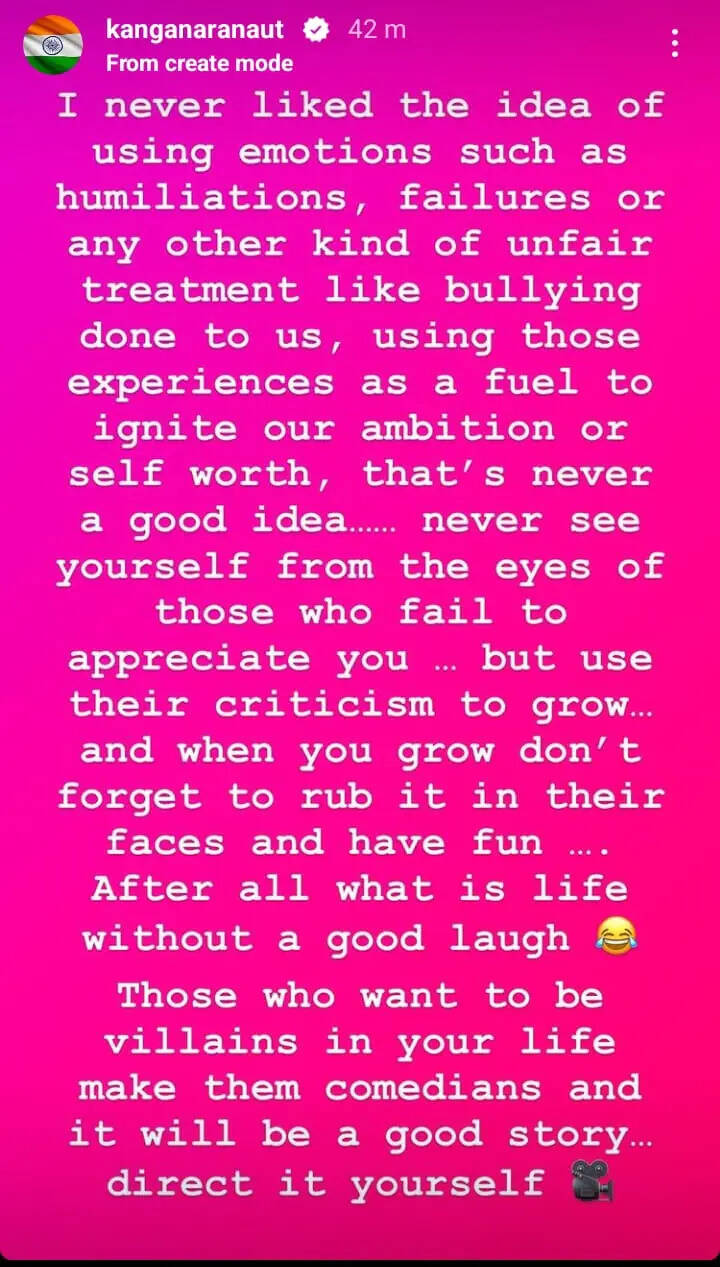 Kangana wrote: "I have never liked the idea of ​​using feelings like humiliation or failure or any other kind of unfair treatment like bullying, using these experiences as fuel to ignite our ambition or self-esteem. It is never a good idea to see yourself through the eyes of those Those who fail to appreciate you but use their criticism to grow up… and when you grow up don't forget to rub it in their faces and have fun. After all what is life without a good laugh. Those who want to be villains in your life make comedies and it would be a good story…make it yourself. (sic)"
In that interview, the actress also spoke that despite the many negative and disheartening reactions from many, she did not change her understanding of herself and continued to make it big in the film industry.
On the work front, Kangana has taken the lead once again in her upcoming film "Emergency" where you will be seen writing a role Indira Gandhi. Apart from this, she also has "Tejas" and "Seta: incarnation in her cat.